BOFU plastic formwork system
When you are working in the construction field and working with concrete forms, you cannot overlook the quality of concrete. The entire process of construction of a building or house is depending on the quality of the concrete. Whatever concrete forms you use, but the durability of the said concrete will totally depend on how it is shaped. Although there are various types of traditional formworks are available, but the some of the latest formworks, including metal and plastic formworks are mostly used by the contractors.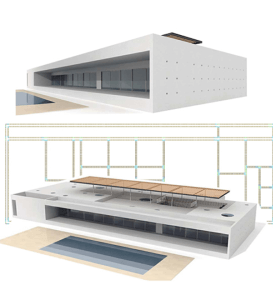 Types of concrete forms:
There are various types of building concrete forms are available, but the types of forms are used by the contractors depending on the conditions.
Wood formwork: This type of formwork is the traditional form. It is built on site out of wood and easy to produce. It is the most flexible type of formwork. Wood is used to give a proper shape to the concrete. Sometimes it consumes more time for the larger construction site.
Metal formwork: This type of formwork is built with metal frames such as steel, aluminum, timber, etc. It is the most durable and cost effective formwork. It is the fastest construction way. In most of the larger construction sites, metal formwork is mostly used by the contractors.
Plastic formwork: now-a-days these interconnecting and modular systems are widely used in low-cost mass housing scheme. The panels of this formwork are lightweight and strong. Plastic concrete forms are now mostly preferred by major building companies.
Insulted formwork: This type of insulated concrete formwork (ICF) offers superior strength, durability, energy efficiency and comfort as compared to the other formworks. This form is lightweight and has high insulation properties. At the time of the construction it is not necessary to remove this formwork. It is assembled on site.
As you know that the commercial construction sector is growing rapidly, so it is necessary that every contractor should be faster than ever to complete the project by giving the 100% quality. The project valuation may differ from various aspects. Stronger by technically, you can use Column formwork in commercial construction projects such as housing or apartment complex, which is more time efficient and cost effective.
BOFU plastic formwork system