BOFU plastic
formwork
system
Basically, when someone wants to make a decision to build a designing home, the first and most important thing is the foundation of the home. Without a perfect well-built foundation, a home cannot stand for a longer period and secured. So when you select the types of Foundation Formwork, you ought to be very careful about it. You should be careful about the price, construction time and land when selecting a foundation. It totally depends on your choice and budget that whether your modular homes will placed on slab, basement or crawl space.
The most commonly used foundation systems for homes are slab, basement and crawl space. Each of them has such different qualities that make them more adorable.

Slab foundation:
This kind of products is flat and directly poured on the ground. It generally contains about three to five inches of concrete. It is the easiest one as it takes basically few labor, site preparation, Foundation Formwork to construct. While it is ideal in warmer climates, it has issues in places where the ground freezes in the winter. This slab foundation is affordable as compared to the other foundation system.
Basement foundation:
Once a modular home is complete, it can be lifted by a crane and placed on a basement foundation. It is expensive, but still a good investment and the basement must be well constructed with the durable materials means that your basement will stay comfortable and dry in any weather. Generally, more living spaces in a home appreciate by the homebuyers as it can be used for many purposes. Well-constructed basements are usually considered a positive selling point for most buyers. There are basement choices for secluded homes that are very vitality energy efficient. The solid walls are very much protected to amplify vitality preservation and counteract superfluous vitality energy loss through the basement walls.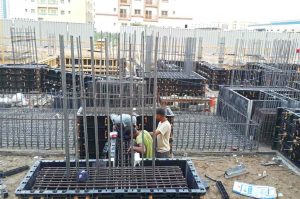 Crawl space foundation:
A crawl space is the region between the ground and the base of a house. While it doesn't give decent space like a basement, a crawl space gives back to the house, permitting it to get off of the ground. This is particularly essential in zones that have moist soil or are inclined to termite infestations. With a crawl space, pipes and ventilation work is more effectively adjusted than with a slab. They are specially designed to shield the area from the components, including harming dampness. There are many online Concrete Form Companies available, among which we, Bofuform.com offers the best qualities of services.
BOFU plastic formwork system