BOFU plastic
formwork
system
If you want to develop a low cost house, you need to find a good, creative way that will help you bring the costs down and which will offer you the efficiency and value that you may need. One of the best things you can do in this situation is to focus on the usage of construction products that bring better productivity.
Formwork products are certainly very important for you, and that's why you need to find the best possible way to eliminate all those problems naturally. The idea here is to do all in your power to eliminate all of that, and this is where the plastic formwork comes into play.
How can the plastic formwork help?
The reason why you should use plastic formwork instead of ordinary concrete forms is very simple. The Plastic formwork is designed to be very easy to carry around, so the transportation costs are by far the lowest ones that you can find out there. This works to your advantage, and you do receive a whole lot of value and quality because of it. You will also have to keep in mind that the development of low-cost house is offering you plenty of opportunities to save.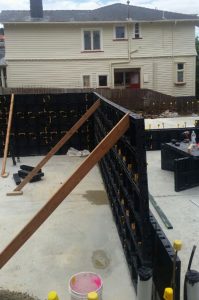 Yet the best one does come from using plastic formwork. You see, the traditional ordinary concrete formwork isn't ecologic, nor does it save the environment. This is a huge problem most of the time, and it can indeed work to your advantage. So you will have to take your time and focus on results to the best of your capabilities if you want to acquire the ultimate success.
It's safe to say that investing in the development of a low-cost house is all about cutting corners. Yes, you can get inexpensive materials for some of the other stuff, but the formwork has to be very good. In fact, without proper formwork, you won't be able to have a very impressive and unique place as a whole. So yes, investing in the best plastic formwork can be a really good idea.
Quality matters
Despite the fact that you use plastic formwork, you won't have to worry about any problems, to begin with. The experience on its own is a very good one, and the fact that you have so many unique ideas to access here is certainly worth your time. Plus, the plastic formwork delivers the same even better result as the concrete formwork. Yet it also manages to protect the environment at the same time, and it won't cost that much.
So, if you want to cut down some of the costs for your construction project, then the plastic formwork may be right up your alley. All you need to do is to give it a shot, and you will be more than happy with the results in the end. Check this out and avail this incredible opportunity to save money for your construction project. One thing is certain, the value is indeed incredible, and you are bound to be very happy with the results!
BOFU plastic formwork system