BOFU plastic formwork system
In modern construction, in order to ensure the normal use of the entire building and the appearance of landscaping, the developers have a perfect pursuit for both the overall construction quality and aesthetic level, which enhances the requirements for building formwork. Especially in recent years, with the the emergence of a variety of unique design styles, nowadays the construction of the overall structure of the model, and related load-bearing construction has been different from before, such situation requires that we choose a new advanced technology of concrete forms, which will help us to better arrange the overall construction of the building.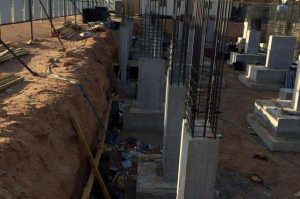 Plastic modular formwork is one of the best choices.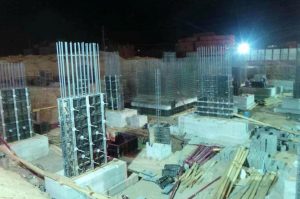 The period in recent decade years is the fastest growing phase and the fastest-growing stage in the construction industry, the buildings have not only become more and more large-scale, but also become more professional from the application of overall image and related mechanics, , which also requires us to improve the construction conditions. As a very important aspect in the construction industry, it is necessary to have appropriate improvement to the construction formwork. For example, the use of materials, for the flexibility in the construction of concrete, the modular to duplex structures, all these need to follow up and improve. Fortunately, with the relevant technology development, we have made good progress in this regard.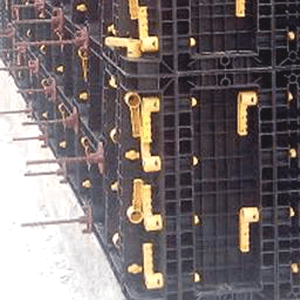 The advent of plastic construction formwork offers the flexibility of the construction. The reason why this construction formwork can meet the current architectural needs, is that, on the one hand the average cost is relatively low, and flexible assembly with modular panels is possible. On the other hand, this new plastic modular formwork is light weight, removable easily, very convenient for different construction structures. Besides this, the formwork also can make unusual shapes like T wall, L corner easily because of its modular, convenient for hand operation.
From above, the plastic formwork have many advantages compare with traditional formwork system, it will help much in high quality constructions.
BOFU plastic formwork system