BOFU plastic
formwork
system
The rise of modern urban architecture is a little bit higher and a little smaller area, which is a crowded state for people and is a great pressure on the architecture, especially for coastal cities, Typhoons, precipitation and other erosion have posed great challenges to the quality of the buildings themselves for long time.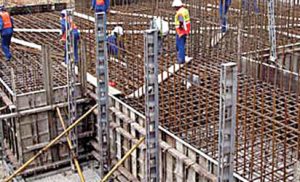 When people want to fundamentally improve the quality of buildings, on the one hand, they need to consider the design considerations of the building, on the other hand, they need to change the way of construction itself. Although the concrete forms plays only a small role in the whole construction process, it plays a very important role in it.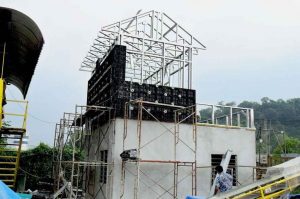 Among the use of formwork, especially the relative forming of the concrete for the construction of modern buildings, concrete formwork plays a very important role in the quality of the whole building and the associated load-bearing arrangements. However, the traditional formwork with a variety of materials is getting worse and worse for the high requirements of modern architecture in the adaptability, it is difficult to ensure the current demand for construction, so the urgent need to formwork to change the existing construction market conditions emerged. The plastic formwork has changed the architectural industry model, it is very adaptable to new buildings to ensure better and better quality buildings, is definitely to be the first choice in the construction industry.
As a new member of the construction formwork, the plastic construction formwork has been greatly improved both in terms of overall performance and service life. The construction quality and the overall construction condition have a very good effect by using plastic formwork, which can absolutely satisfy most of the structure shapes. The plastic formwork is also a big step forward for the construction requirements in the construction industry to enhance reform and improve the quality of construction, and provides more possibilities to our production and construction.
BOFU plastic formwork system