BOFU plastic formwork system
The use of building formwork is indispensable for the current construction. The energy conservation and environmental protection advocated now leads to a decline in the use of wood formwork. Plastic formwork has been used in construction, engineering decoration, home decoration, industrial support and other fields. This new concrete forms has several stability advantages of acid and alkali resistance and cold resistance, and it also has the characteristics of flame retardant and non-molding, let along its 100% recycling. Moreover, it does not need to use nails, the operation is simple, and there is no release agent, and it is easy to take off the model. The number of turnovers has also reached more than 50 times. It is a very welcomed formwork.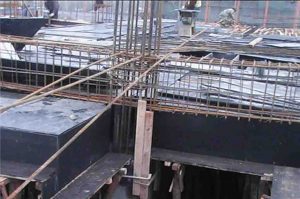 The construction effect of the plastic building formwork is comparable to that of the clear formwork. It is possible to eliminate the need for secondary plastering and directly improve the construction quality. In terms of cost, it can also be greatly reduced and almost the essential for good quality construction project. So some people call this concrete formwork a "magic bracket." This product captures the formwork market very quickly and can be said to be widely used at home and abroad. Plastic building formworks are very quick to assemble and disassemble, especially in terms of operation.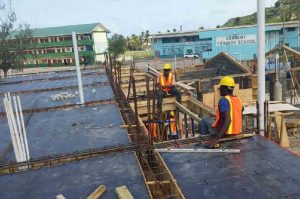 Many projects are now available with plastic formwork, such as support for cast-in-place concrete beams, slabs, columns, and shear walls. Not only the improvement of the quality of construction projects by building formworks, that is to say, the amount of wood that can be saved in use now is in line with the industrial policy of energy saving and consumption reduction recently introduced in China. Therefore, plastic building formwork market is now very large. Nowadays, the market demand for domestic building formworks has become larger and larger. It can be said that the plastic formwork has high economic benefits in the future.
BOFU plastic formwork system