BOFU plastic formwork system
With the rapid development of China's construction industry, the role of building formwork in engineering construction has become more and more prominent, especially since the new formwork and scaffolding application technology has been selected by the Ministry of Construction as one of the 10 new technologies for the construction industry. The research, development, promotion and application of new plastic formwork in China have made great progress, and a series of standard regulations have been issued. In 2006, China promulgated the "Green Building Evaluation Standards". In 2013, it issued the "National Standard for Wood Forming Composite Panels for Building Formwork" and the "Plastic Formwork" industry standard. In 2014, it revised the "Green Building Evaluation Standards". At present, plastic formwork has been applied in construction projects in South China, North China, East China, Central China, Northwest China, etc., and the response is strong.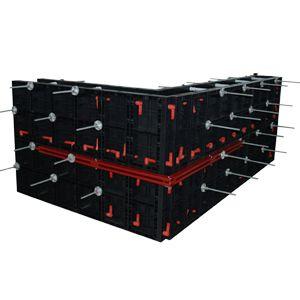 The plastic formwork products used in China mainly include: stereotyped reinforced plastic formwork, strong plastic PP formwork. At present, with the innovation and continuous development of formwork technology, the types of plastic formwork products in China are gradually diversified. Such as: wood (bamboo, hemp, fiberglass, etc.) fiber reinforced plastic formwork, plastic modular formwork, hollow ribbed plastic formwork, sandwich foam plastic formwork, engineering plastic large formwork, steel frame plastic formwork, wood plastic composite formwork, etc., as well as some unit companies The agricultural residues such as slag, fly ash and other industrial wastes, wood and straw fibers are blended and granulated with waste plastics, and the plastic formwork is prepared by high temperature molding. The forms can be used 8 to 12 times.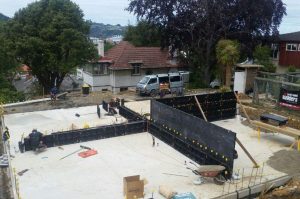 China's plastic formworks seem to have a wide variety, but compared with developed countries, China's plastic forms have a large gap between product quality and production scale. As an emerging green construction technology in recent years in China, the building plastic formwork has a low market share in the domestic market, and the quality is uneven. Many new plastic formwork products and plastic formwork production machines still remain on the patented technology. These patented technologies are mainly concentrated after 2005, including more than 90 invention patents (32 authorized, 60 in trial) and more than 200 utility model patents.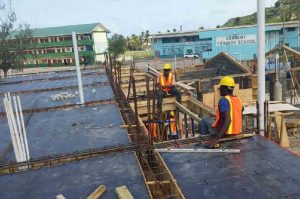 In general, the number of patent applications for plastic formwork is increasing. Applicants are mostly enterprises, indicating that plastic formwork is highly valued by formwork production and leasing companies. However, the total number of patents is still small, because plastic formwork enterprises are mostly small and medium-sized. Lord, product technology research and development capabilities are relatively inadequate. There are fewer relevant scientific research units (less than 20) among patent applicants. To a certain extent, China's current plastic formwork industry has insufficient scientific and technological input, which has slowed down the development of plastic formwork to some extent, and is also the gap between China's plastic formwork and foreign formwork.
At present, the mainstream plastic formwork used in China's construction market mainly include injection-molded modular plastic formwork, hollow plastic building formwork, PVC foam plastic formwork, etc.
BOFU plastic formwork system