BOFU plastic
formwork
system
The global epidemic of COVID-19 continues to escalate, many companies, schools, and entertainment venues have suspended operations. While BOFU is doing a good job in epidemic prevention and control, the factory production line is operating normally to ensure the customer's demand for plastic modular formwork during the epidemic.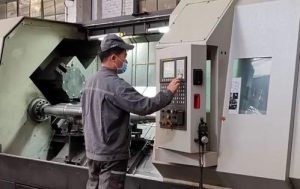 During the epidemic, BOFU factory has made adequate preparations for epidemic prevention, including adjusting the distance between workstations, inviting professional companies to clean and disinfect, and adding protective panels. All BOFU employees, including offices, factories, R & D, logistics drivers, contractors, etc., will need to perform non-contact temperature testing with infrared thermometers; all employees will need to park their cars in a large parking lot outside the separation wall, which is not allowed drive into the wall. The company will provide masks, disinfectants, and hand sanitizers for employees.
Hope the epidemic will end soon.
BOFU plastic formwork system