BOFU plastic
formwork
system
Plastic Concrete Forms:
Every year, we can see that a lot of people move from rural to urban areas for many purposes. So that, it is obvious that they need a home for staying and additionally, many homes will be required each year to keep pace with quick urbanization. In the construction field, if we consider then many technologies are used, but, with the Plastic Concrete Forms system, the entire process of construction will go with ease.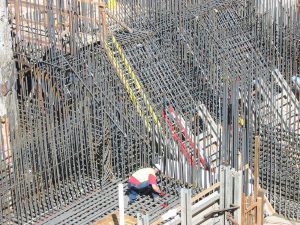 Formwork is the process which gives either temporary or permanent cast into which concrete or comparative materials are poured. With regards to concrete construction, the false work bolsters the shuttering molds. As per the time passing timber, steel, aluminum formwork framework is utilized yet a few disadvantages over Plastic Formwork. The development of formwork requires time and includes the consumption up to 20 to 25% of the cost of the structure or considerably more. Formwork systems are among the key elements deciding the accomplishment of a construction project regarding speed, quality, cost and security of the works. These days, most construction works are required by the customer to finish in the shortest time conceivable as a way to minimize costs with security. Plastic formwork systems have been making a buzz in recent times with their favorable circumstances, including adaptability, sturdiness and less expensive.
Plastic Formwork system:
When it comes to the Plastic Concrete Forms system, it is a procedure of building shape set up reinforced concrete structures, in which the dividers of a house can be built with privately sourced materials and minimal waste. The framework is contained square plastic segments that consolidate to shape wall panels from which the house is arranged. After drying the poured lightweight concrete, the Plastic Formwork panels are expelled and reassembled for use at the following constructing site, minimizing waste and transportation needs.
BOFU plastic formwork system